Dog Gone Wild! Chapman Barks for Joe Francis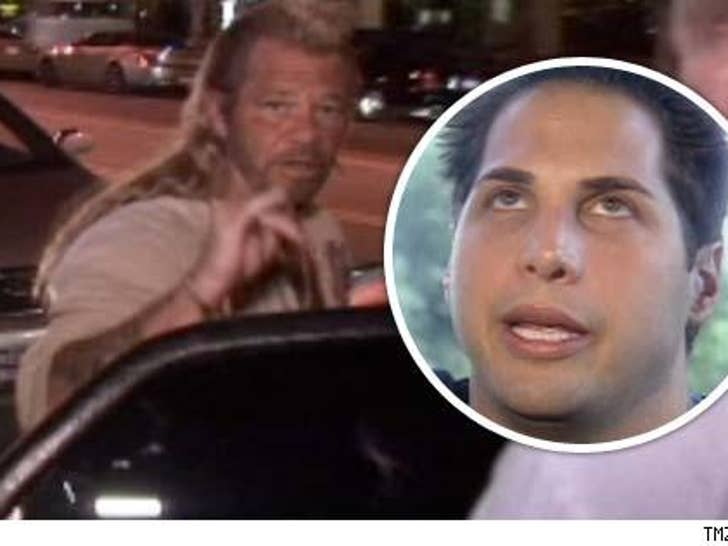 "Girls Gone Wild" founder Joe Francis has an unlikely best friend in his fight against the law -- famed bounty hunter Duane "Dog" Chapman.

Chapman -- star of A&E's "Dog the Bounty Hunter" -- calls Francis' imprisonment a "travesty," and is offering to co-sign Francis' bond in his Florida criminal case.
But there's definitely some bite to Chapman's bark: "If he violates his bail in any way," says Dog, "I will personally track him down to the ends of the earth at no charge, and bring him back before the judge." Don't make the Dog mad!
Chapman's wife Beth is also getting in the act, offering to personally write Francis' bond, exposing the family to even more liability if Joe violated bail. Dog says that he's making the offer unsolicited, after listening to Joe on FOX News Channel's "On the Record with Greta Van Susteren."
Francis is currently held in a Nevada jail, awaiting trial on federal tax evasion charges. Though his bail has been granted in Nevada, he can't leave because his bond on a separate case has been revoked in Florida, meaning that he'd be shipped back to a Fla. jail once he set foot outside his Washoe County, Nev. facility.