Nic Cage's Car in "60 Seconds" Ripped Off?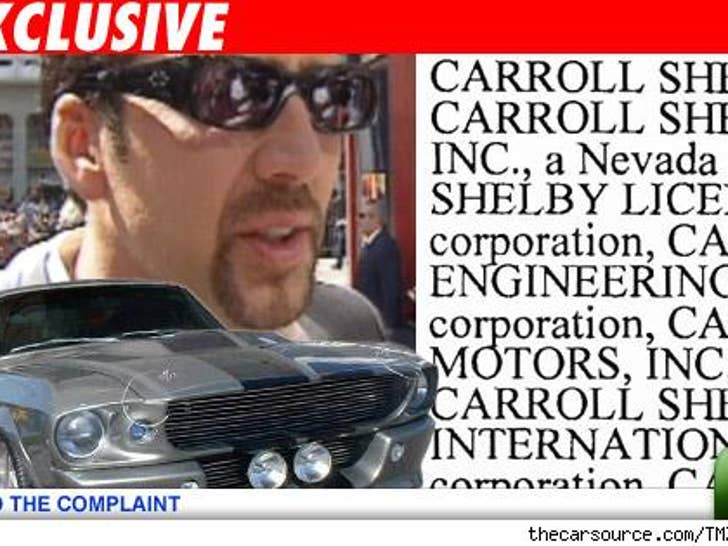 A version of the souped-up Ford Mustang that Nicolas Cage stole in "Gone in 60 Seconds" was knocked off from the original "Gone" flick and is being marketed and sold unlawfully, a new suit alleges.

TMZ has obtained a suit filed by Denise Halicki, the daughter of Toby Halicki, Hollywood's so-called "Car Crash King," against Carroll Shelby, the legendary auto designer and driver. Halicki claims that a Mustang that Shelby helped design and market with Ford, based on the 2000 movie, is a full knock-off of "Eleanor," the car from the original "Gone," made by her father in 1974.
Halicki alleges that Shelby and his companies knew that they "did not have the right to copy or clone Eleanor" from the original movie. What's more, she says that Shelby's marketing and selling of a version of the Mustang is a "blatant theft" of Halicki's creation.
A call to Shelby Licensing, which is named in the suit, was not returned.