Plumber to Promises: You Drained My Wallet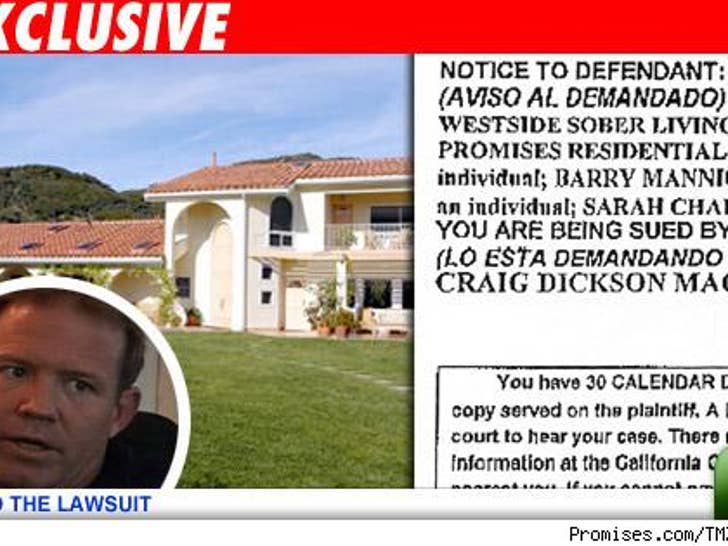 A Malibu man claims Promises Residential Treatment Center was filled with false promises.

In a lawsuit filed Friday in Los Angeles County Superior Court, Craig Macintosh, a Los Angeles plumber, claims that last Father's Day, he checked into Promises for substance abuse.
The facility, which has catered to stars like Ben Affleck, Lindsay Lohan and Britney Spears, was not nearly as accommodating to Macintosh, at least according to the suit. Macintosh alleges he was "rapidly detoxing and desperate for help," when he was left with "no doctor, no meds and no food." Macintosh claims when the doctor finally saw him, he "didn't seem to know how to work the blood pressure machine."

Macintosh says he bailed after only a few hours, and Promises refused to return his $34,000, but offered him a credit. He's suing for negligence, fraud and emotional distress.
A Promises rep said they hadn't even seen the suit, so he couldn't comment.
To hear Macintosh's entertaining account of what went down, tune in tonight to TMZ TV. Check your local listings.