Britney: Partying Like a Mock Star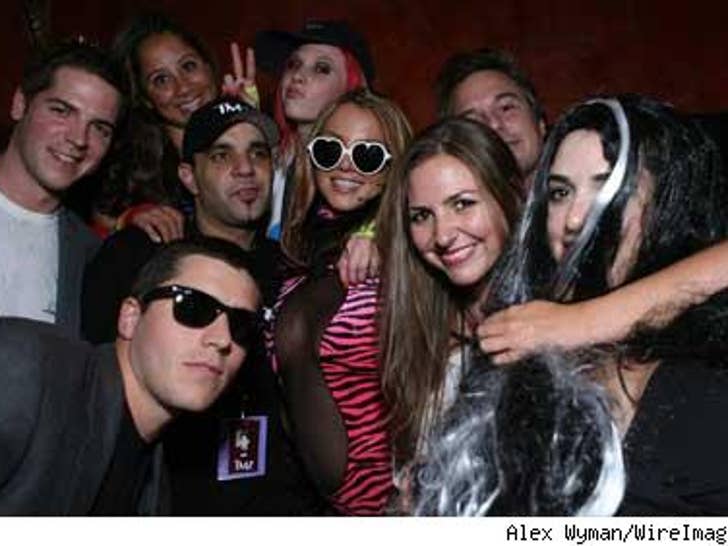 With reports that her new CD will debut at #1 next week -- and with the need for a babysitter no longer necessary -- Britney Spears partied the Halloween night away.

The mother-of-two donned one of her best whoretastic ensembles and hit up Heidi Klum's Halloween party -- sponsored by Captain Morgan. Ahoy, messy!
Partying with the popwreck were a motley crew, including cousin/assistant/professional BFF Alli, newfound Svengali/TMZ wannabe Sam Lufti and E!'s Jason Kennedy. Happy Halloween, Sean and Jayden!