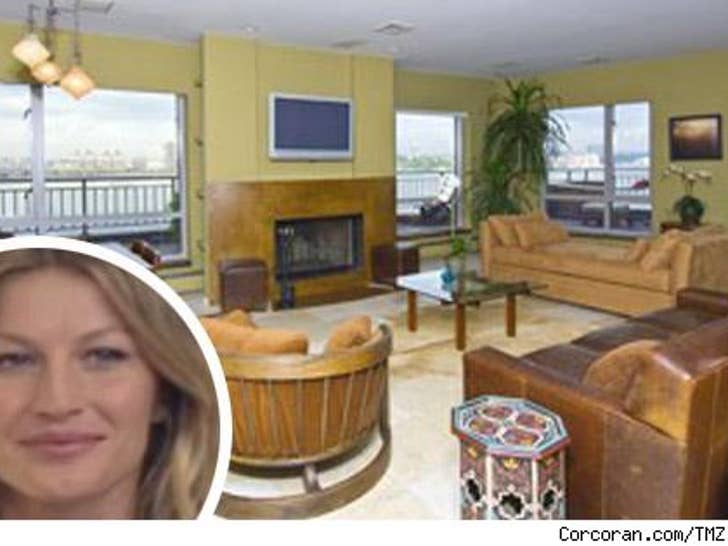 Brazilian supermodel Gisele Bundchen seems to be highly motivated to sell her pad in New York City. She dropped the price of her snazzy triplex penthouse from $10.9 million to a paltry $9.2 million -- a real bargain!

And here's what you'd get for that kind of dinheiro: 1,700 square feet with 2 bedrooms and 2 marble baths, a powder room, elevator, wood-burning fireplace, a roof deck with chef's professional grill, a party-size hot tub and a cozy hammock -- and all with panoramic views of the lovely Hudson River. Oh, baby!
Reports say Bundchen paid close to $3 million for the swanky pad nearly five years ago. Who said blondes aren't smart? She has also been named by Forbes magazine as this year's richest model in the world -- with a staggering $33 million in earnings over the past 12 months. That's a lot of sashaying!
The Victoria's Secret star is now living in a large townhouse in Greenwich Village -- sometimes with Patriots quarterback and father of Bridget Moynahan's new baby, Tom Brady.