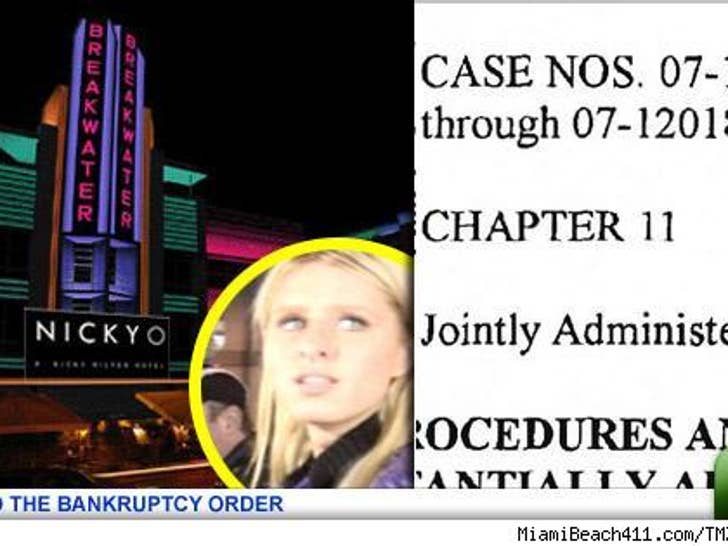 The South Beach hotel that entreprenheiress Nicky Hilton had hoped to reinvent is now bankrupt and heading to the auction block. No rooms at the inn!

After a failed conversion to condos, a federal judge has ordered the oceanfront Breakwater and Edison properties be sold to the highest bidder to satisfy a mortgage and penalty debt of $60 million! Paris's lil' sis signed a licensing deal last year to turn the 95-room complex into a boutique hotel with news tickers in the elevators, a signature scent and a $5000-a-night penthouse designed by Roberto Cavalli.
"I've been around hotels my whole life," she told People in July 2006. "I know a good hotel when I see one."