Tom: Styled by Mom
Tom
Styled by Mom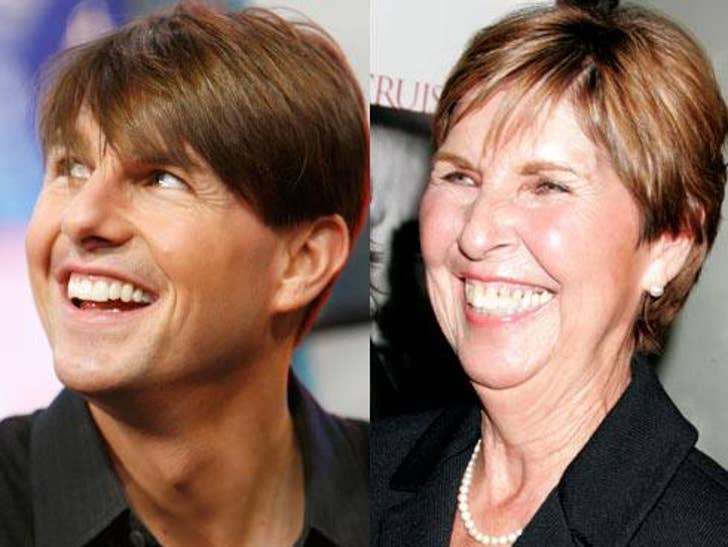 Katie Holmes' husband is still being styled by his mother, Mary Lee Mapother. He's a mama's boy!
Suri's dad landed at "TRL" on Monday, looking like his mom's Scientolotwin. Like mothership, like son.
Let's hope once Nicole Kidman's ex stops filming that Hitler movie, he'll give up on the floppy mom-shag.