A&E Still Making Money Off The Dog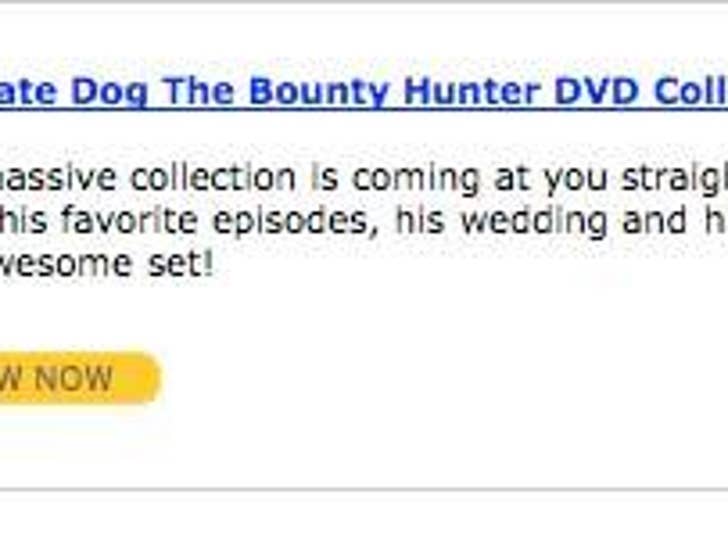 A&E pulled Dog Chapman's show off the air, but that's not stopping the network from continuing to make a buck off the scandalized bounty hunter.

One can still visit the A&E web store and buy such delights as "Ultimate Dog The Bounty Hunter DVD Collection" -- for a mere $35.95. Arf. The collection includes such gems as the Dog's book, "You Can Run But You Can't Hide" and the Dog's favorite episodes, plus his charming wedding video.
The question is, who wants this stuff?