Kid Rock in Club Spy Caper?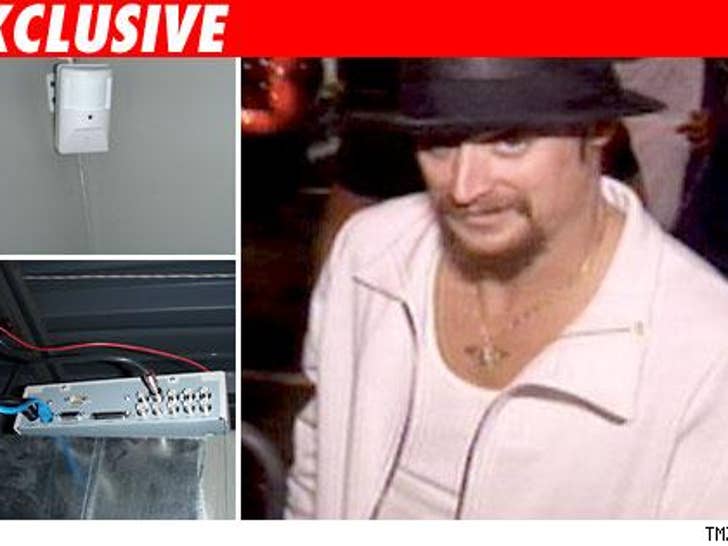 Kid claims on his website that his security man found a hidden camera in his dressing room at Myth nightclub in Minneapolis after playing a gig there. He says his man "discovered the device before the show and alerted the authorities, who are now investigating." American badass, indeed!
TMZ spoke with the head of Kid's security, Little Bear, who runs the spy equipment website, SpyOps.net. Little Bear sent us the photos above, which show a blue cable plugged into a port marked "NET" on the back of the box that was hooked up to the camera. He believes it was set up to broadcast on the Internet or to be recorded at another location.
But hold the phone! The club released a statement to the Minneapolis Star Tribune that reads, in part, "The green room camera in question is part of the venue's security aspect, available for viewing by head of security only ... Rock's allegation that there was some kind of Internet broadcast in progress is simply not true and without foundation."
Calls to Myth nightclub were not immediately returned.