Lions Gate in "Dirty" Lawsuit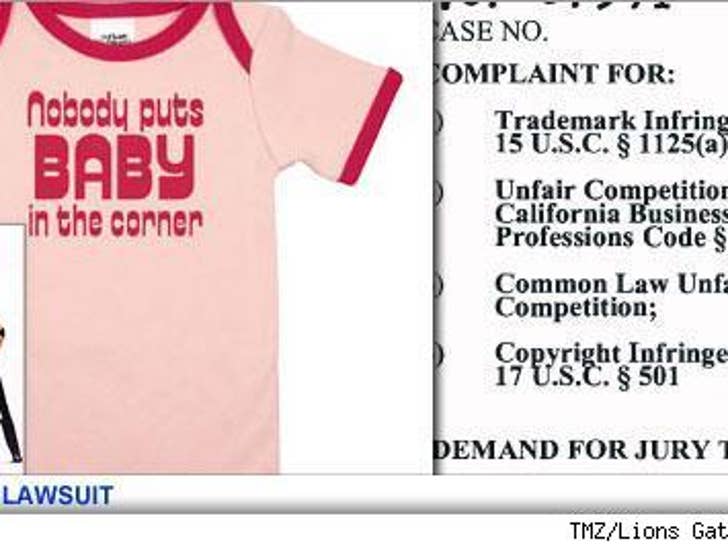 Nobody puts Lions Gate in a corner!

The boutique film studio, partly owned by billionaire "Dancing with the Stars" rejectee Mark Cuban, has smacked a 152 year-old children's apparel company with a lawsuit, demanding they stop selling baby duds emblazoned with one of the most famous movie lines of the 1980s.
Lions Gate owns and distributes the classic "Dirty Dancing," and says The William Carter Company has no right to put the line "Nobody Puts Baby in a Corner" on bibs, onesies, T-shirts and other items.
They're asking for statutory damages, actual damages, punitive damages, treble damages, legal fees ... oh yeah, and all profits from the sale of the items.
Go back to your playpen baby!