Ashley Olsen's Show and Tell
Ashley Olsen's
Show and Tell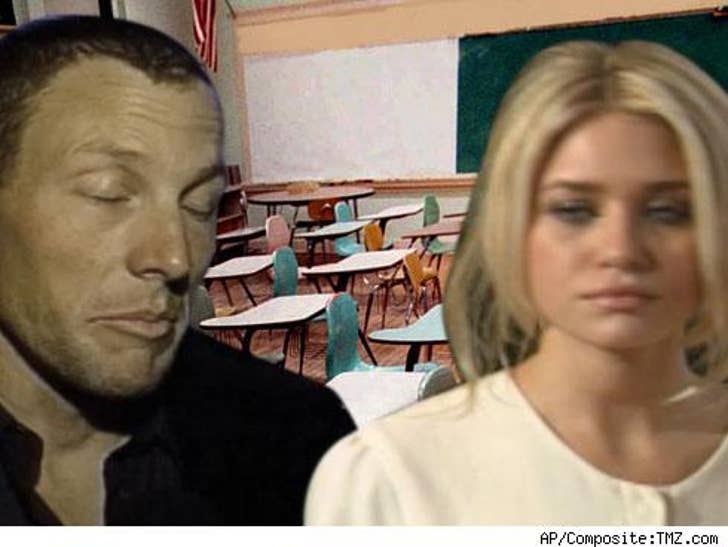 Half of the Olsen clan recently made an appearance at a Texas elementary school's show and tell. Who brought the Olsen? Lance Armstrong's daughter! Although we're not quite sure in what context the tiny twin was presented.
According to Radar, one of Lance's twin girls trotted out the mini starlet for all her class to see. The appearance is definitely a shocker since the Olsens can barely stomach being seen in public without shielding their faces.
It seems like just yesterday when Lance's new girlfriend was in grade school herself. Oh wait, it was!