Copperfield's Island Under Investigation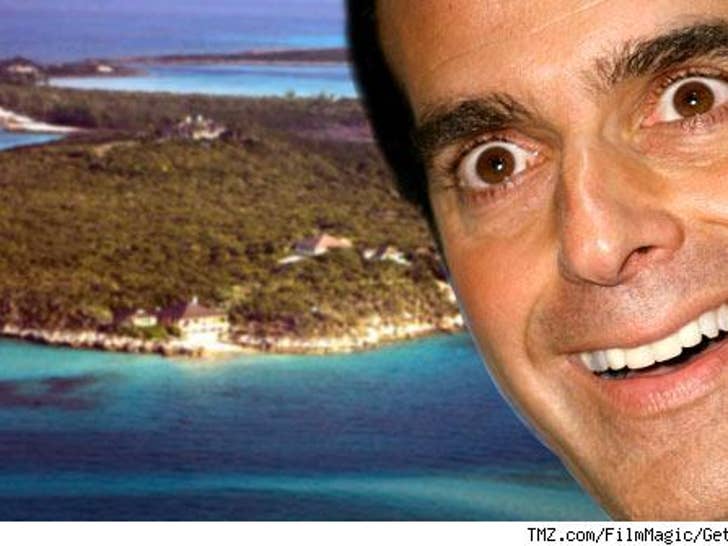 Musha Cay, the remote island once frequented by money-shoveling celebs like John Travolta, Oprah, Faith Hill and Tim McGraw, will now be most memorable for one thing -- being David Copperfield's creepy island getaway! Watch the island property values sink before your very eyes!

According to the Palm Beach Post, authorities are interviewing island workers, after Copperfield's alleged rape of a 21-year old aspiring model. Sources say FBI agents questioned at least one employee from Fort Lauderdale, Gary Luedke.
Luedke's worked as a food and equipment deliveryman on the island, and is also rumored to have been responsible for transporting Copperfield's guests from Fort Lauderdale-Hollywood International to the island's seaplane -- the only way to access the 150-acre secluded hideaway.
When the Post asked Luedke about his involvement in the case, he simply stated, "I can't comment." The source also claims that Copperfield's alleged victim confided in Luedke that "something happened" during her four days at the resort. "There's no police on or near the island," the source said. "She couldn't go anywhere."
An unnamed luxury vacation broker voiced his concerns about the island, saying, "People who had never heard of the island are asking about it, but not necessarily to rent. This will hurt the business, especially when it comes to flying celebrities over there."