Sly & Bruce: Action Stars Die Hard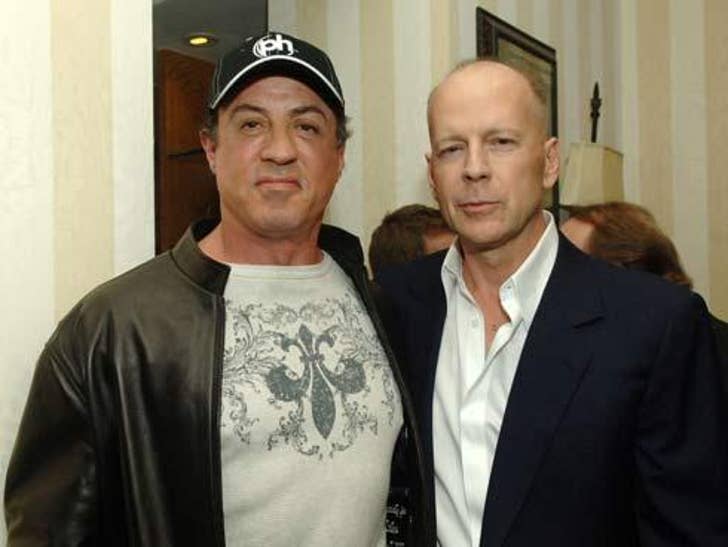 Sexy, ageless, action heroes of yore, Sylvester Stallone and Bruce Willis, reunited at the opening of their Planet Hollywood Resort and Casino in Las Vegas on Saturday. Stayin' alive!

Despite Stallone's lack of facial expression and Bruce's lack of hair, these two geriatric hunks have still got it! Rocky Balbotox!
61 and 52 never looked so, er, good!