Twinkle, Twinkle Little Stars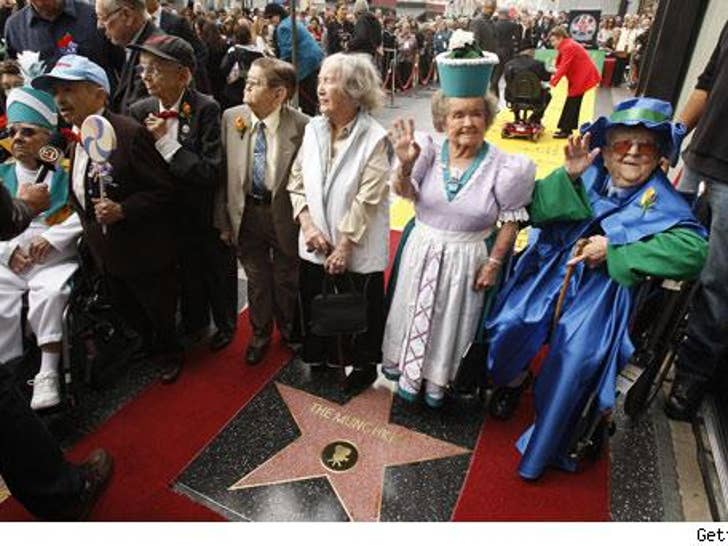 68 years after "The Wizard of Oz" hit theaters, the Munchkins finally got their star on the Hollywood Walk of Fame on Tuesday. What's a little person gotta do to get some respect around here?!

Seven of the original members, all well into their 80s and 90s, followed the yellow brick road to Grauman's Chinese Theatre to receive the 2,352nd star on the Walk of Fame. There's no place like home!
Let the joyous news be spread! The wicked old witch at last is dead!