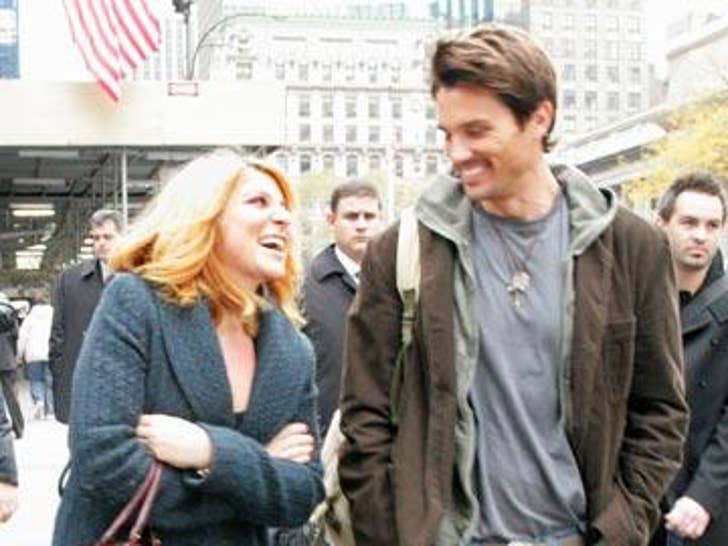 John Coulter, the uber hot priest from BritBrit's album booklet and man thong underwear model, was spotted last week walking the streets of NYC with OK! Magazine's Shauna Bass. Loose lips!

Is it possible that John was revealing all the juicy details from his photo shoot with Britney?
We've seen John's juicy details, and approve.