Rodman on Ass Slap Suit: Let's Just Have a Good Time!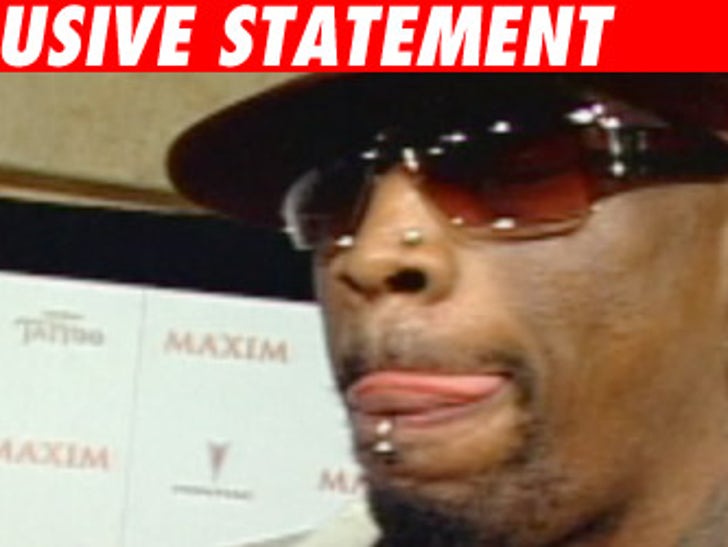 Dennis Rodman is being accused of slapping a former Hard Rock Hotel employee on the ass back in March 2006, but Rodman's manager tells TMZ that Dennis "just wants everyone to have a good time."

In an exclusive statement to TMZ, Rodman's manager, Darren Prince, says, "Security was watching the whole incident and apparently did nothing. The hotel knows Dennis very well, and if they felt this woman was in harm's way, then why didn't they do anything about it? And waiting a year and a half is very peculiar. Anyone that knows Dennis knows that he would never hurt or harm anyone."
Sara Robinson filed a federal lawsuit last week, in which she claims Rodman "grabbed her," "rubbed his body against hers" and slapped her "open handed on her bottom." She also claims the she was fired as a result of her reporting the incident.
Back in September, Rodman was accused of the very same thing by a bar patron in Orange County. She eventually declined to press charges.