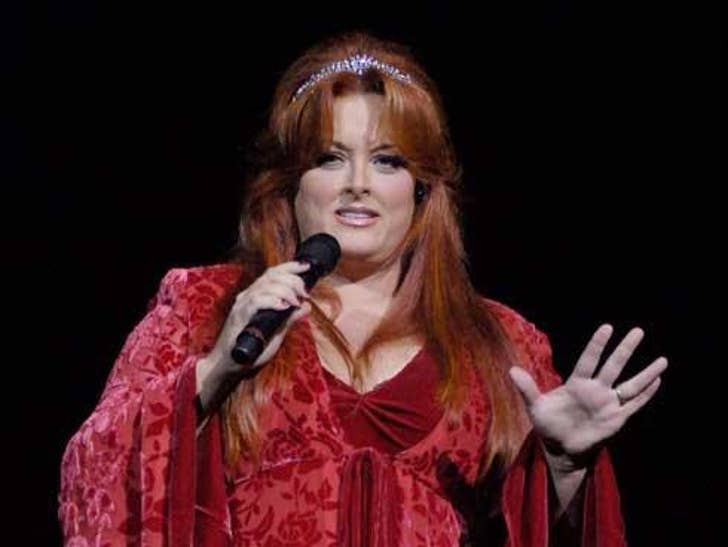 Country music sensation Wynonna Judd loves the red carpet so much -- she decided to wear one!

The 43-year-old diva performed at the necro-famous Seminole Hard Rock Hotel in Florida on Monday, looking like the upholstery at the Mustang Ranch.
In March, Wynonna filed for divorce from her husband, D.R. Roach, who a week earlier had been charged with child sex abuse. Sounds like a country hit in the making!