Kim K: Publicity Stunt -- Her ASS!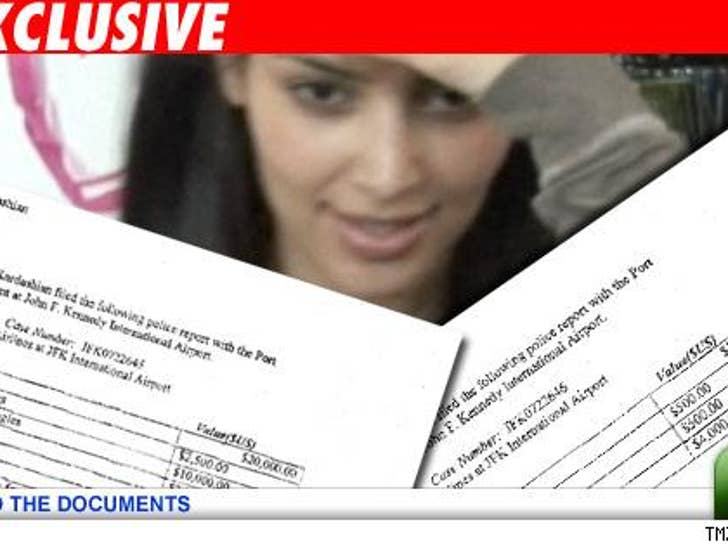 Despite reports that Kim Kardashian's recent airport bling ripoff was a publicity stunt, the police report we obtained spells out exactly what was lost -- and its worth. Port Authority indeed!

TMZ has obtained both police reports taken by the Port Authority at JFK airport, filed by Kim Kardashian and her sister, Kourtney. As TMZ first reported, a Cartier watch, laptop, digital camera and almost $50,000 in diamond jewelry are among the items listed. No surprise here!
By the way, for all those who were curious, faking a police report for publicity is illegal. It is a misdemeanor that carries a maximum sentence up to one year in jail. Don't think any part of Kim is fake!