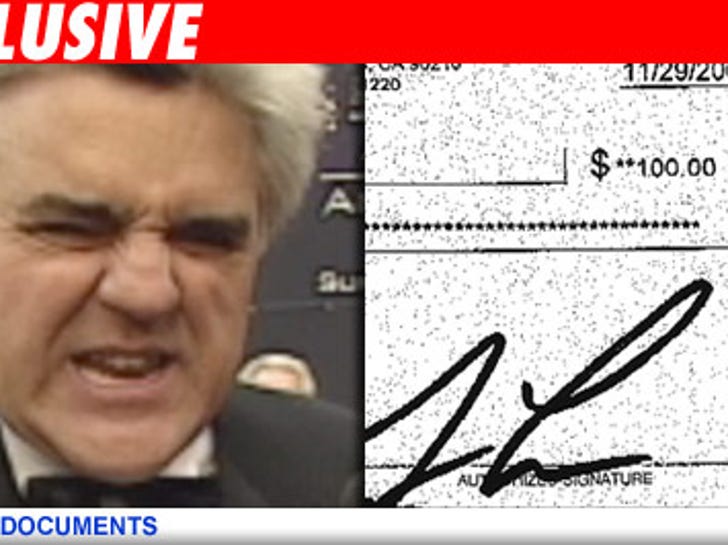 UPDATE: Jay's rep tells us that he wishes he could do more, but it's not his show -- he's just the host. Having said that, he gave out his standard Christmas bonuses early to mitigate the effects of the strike -- nearly half a million bucks. The rep would not say, however, how the cash was distributed. As for not saying goodbye to the staff, Jay can't cross the picket line.
Staffers at the "Tonight Show" were just told they've been laid off because of the WGA strike. Happy F-ing Holidays.

And that's not the only thing adding insult to penury around NBC. As TMZ reported earlier, we were told that Jay Leno was in a giving mood, offering the staff a "big" Christmas bonus to get them through the strike. This, instead of offering to pay their salaries like his counterparts Conan O'Brien and David Letterman. Well, someone just sent us a copy of their bonus check. $100. Wow.
Staffers were supposed to receive $100 for each year they've been on the show, but we're told some didn't even get that. We hear many staffers are more hurt than pissed, as there's been little communication from the top. One source says that they weren't too pleased about how Jay's handled the layoffs. He didn't even say goodbye, much less Merry Christmas. Grinch!