It's Man vs. Luhrmann in Aussie Brouhaha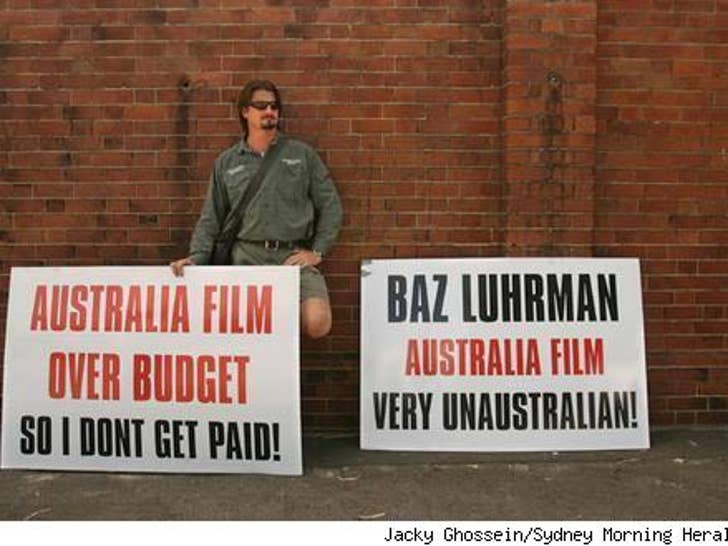 Throw some shrimp on the barbi, there's a big dispute brewing Down Under between producers of Nicole Kidman's new movie and an angry contractor who says he hasn't been paid.

Darren Foster is calling director Baz Luhrmann and his company Bazmark Films "un-Australian," for allegedly failing to fork over $16,000 for props and equipment they rented for the new film called -- wait for it -- "Australia"!
Foster is so p.o.'d, he traveled all the way from Queensland to Sydney last week to stage a one-man protest in front of Fox Studios. "The money crunchers have continuously brushed me off, so I'm hoping that maybe some of the cast, or Baz himself, might hear me out," he told The Sydney Morning Herald.