Hogans: A Wedding to Forget?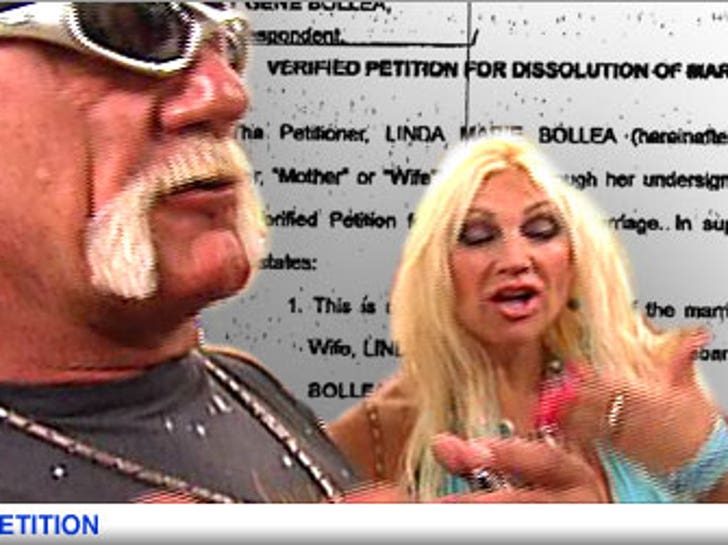 Those crazazy Hogans can't seem to agree on anything -- even the date they got married! Still wondering why the two attention-seekers split?

The Hulkster filed a response to wife Linda Bollea's petition for divorce on November 28, claiming they tied the knot on December 12, 1983. Then Linda shot back with legal papers of her own -- insisting that their big day was December 18.
Just when did they celebrate their anniversary all these years?