Kiefer Cleans Up in the Clink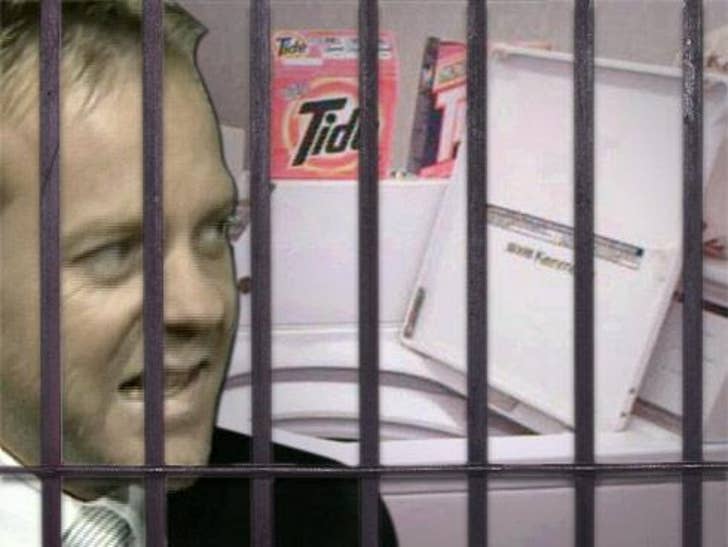 Kiefer Sutherland is airing a ton of dirty laundry behind bars -- but it's not what you think.

TMZ has learned that Sutherland is doing heavy laundry duty -- folding sheets, washing pillowcases, drying blankets, and so on. "He is still assigned to laundry duty and is now doing it on his own," Glendale PD PIO Officer John Balian tells us. Jack Bauer's got some new skills!
And it looks like that's how things are going to be for Kiefer during the next few weeks. Officer Balian says that Sutherland has not yet been assigned to kitchen duty, which means he is not serving jail food to fellow inmates.
One last note: Kiefer hasn't yet received any visitors, except for his attorney. According to the rules, Sutherland is entitled to a max of two visitors a day for a 15-minute video conference chat each. So all the ladies looking to cash in Sutherland's latest talents, get in line!