Charles & Camilla Converting?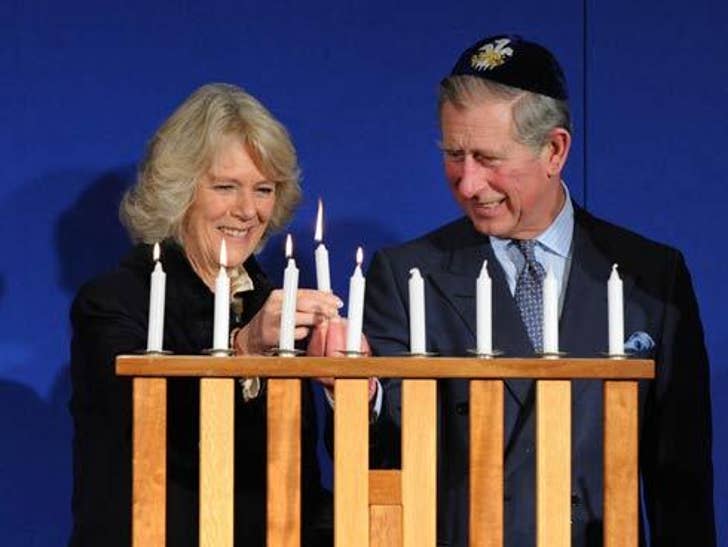 Prince Charles and his second wife,Camilla Parker-Bowles, tapped into their Jewish side -- by lighting a menorah on the last night of Hanukkah. It's ovah already?!

Sporting a yarmulke and an uncomfortable smile, Chuck and Cammie celebrated the Festival of Lights at Hendon Hall in London on Wednesday. Mazel tov!
There's finally something kosher about their relationship!