Contestant: The Prize is WRONG, Bitch!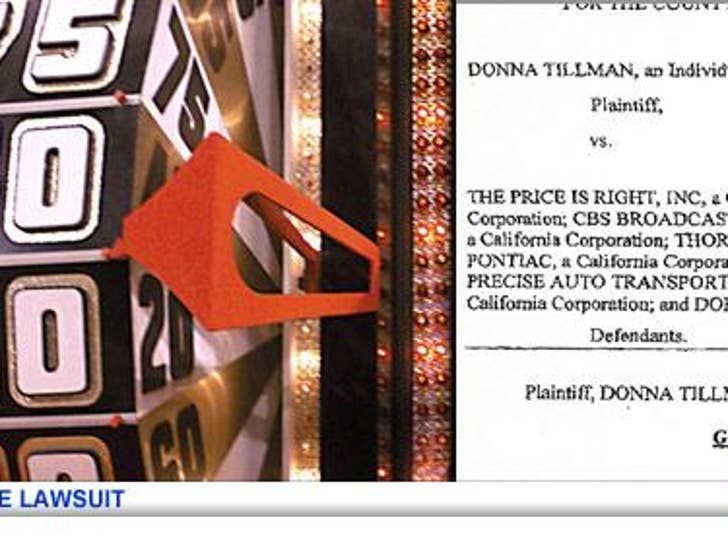 A "Price is Right" contestant claims that she received a damaged vehicle instead of the BRAND NEW CAR!!! she was supposed to get after winning on the show -- and she's pissed!

In court papers filed today in L.A. County Superior Court, Donna Tillman claims she came on down in June 2004 and won a new Pontiac GTO Coupe, worth $33,495. Not bad, right? Here's where it gets screwy. Tillman claims her car got bounced around from Australia to San Francisco to Pasadena before being delivered to her.
A year later, Tillman says she took the car in for some maintenance work, and was told by her local dealership the car had "existing front end and structural frame damage" and that the repairs had been done in a way to "conceal or hide the damage by persons unknown."
Tillman is suing the show, CBS, the car dealership and the transport company, claiming negligence and breach of contract and seeking unspecified damages.
CBS declined comment. The owner of the dealership in question tells TMZ there is "no record in any way, shape or form" of the car being damaged. A number for the car transport company could not be found.