For Carrie, the Chace Is Under ... Wood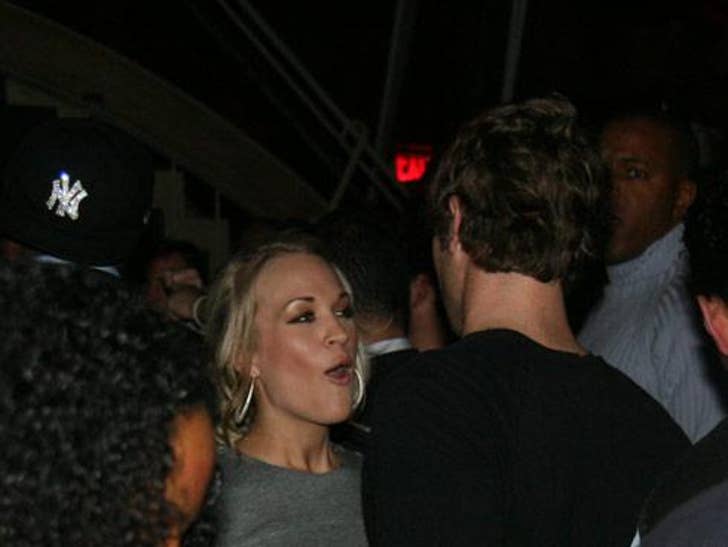 Carrie Underwood has moved on from footballers to, uh, "Gossip Girl" guys.

TMZ has obtained this shot of Chace Crawford himself making a move towards Carrie, whose old QB sloppy seconds (Dallas Cowboy Tony Romo) are now the exclusive property of Jessica Simpson. Giddy'up!
A source inside the party tells TMZ that the couple was all hugged up inside Marquee's fourth anniversary party in New York last week. We're guessing that Chace is reminding her not to miss Jeff Beacher's Oompa Loompas doing the smack-the-butt dance in the hizzy.