Spector -- Hiring a Lawyer Can Be Murder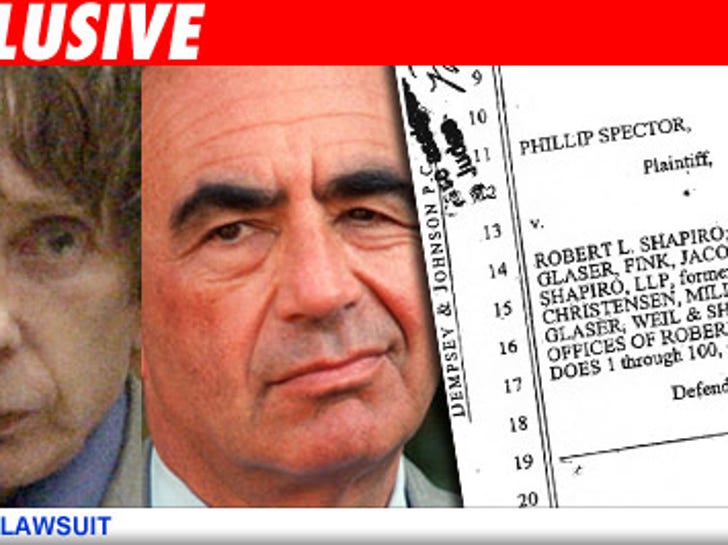 Phil Spector has sued famed attorney Robert Shapiro for a million bucks.

Spector, who was arrested and tried for the murder of Lana Clarkson, hired Shapiro (of O.J. Simpson fame) shortly after he was arrested -- the two had a long-standing friendship. The suit claims Shapiro got Spector to sign a "non-refundable retainer" of $1 million, at a time when Spector "was laboring under a tremendous amount of mental stress that comes with being arrested for murder." The suit also claims Spector signed when he was not taking his meds.
The suit claims Shapiro created "horrendous" problems for Spector in the trial, which eventually ended in a hung jury and that there really ain't no such thing as "non-refundable" in retainer agreements.
Phil wants his mil back from Shapiro.