It Takes "Different Strokes" to Sue the World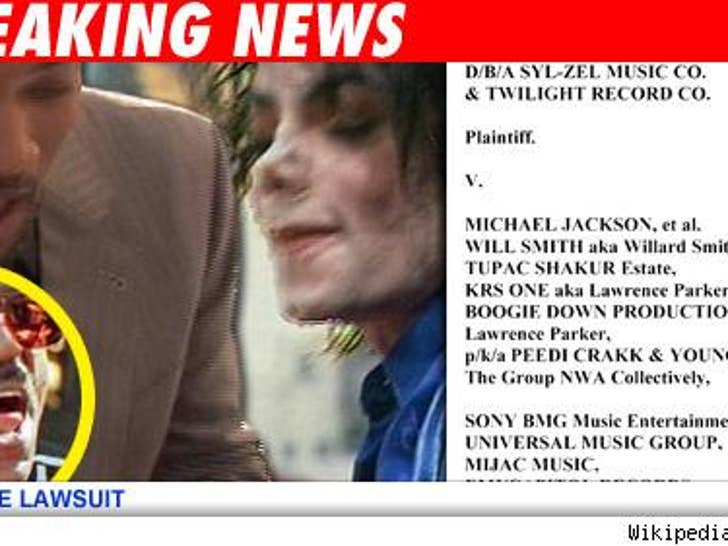 An old-school bluesman is bringing the legal whammy bar down on Michael Jackson, Will Smith, and even Tupac Shakur, claiming they all stole his song "Different Strokes" without paying proper tribute -- or loot. The world, it seems, does move to the beat of just one drum.

Syl Johnson (real name, Sylvester Thompson), who played with Junior Wells and Howlin' Wolf, among others, alleges in the copyright infringement suit that Jacko's "Blood on the Dance Floor," Smith's "Who Stole the D.J.," and Tupac's "Peep Game" all borrowed from his 1967 hit "Different Strokes," -- not the TV theme song you're probably thinking about. Syl's claiming that he hasn't seen one red cent from any of them. What you talkin' about Willis?!
Johnson is seeking unspecified damages. Smith's rep tells TMZ they don't comment on pending litigation, while reps for Jacko, and Tupac's estate, didn't return messages seeking comment.