It's a "Titanic" Disaster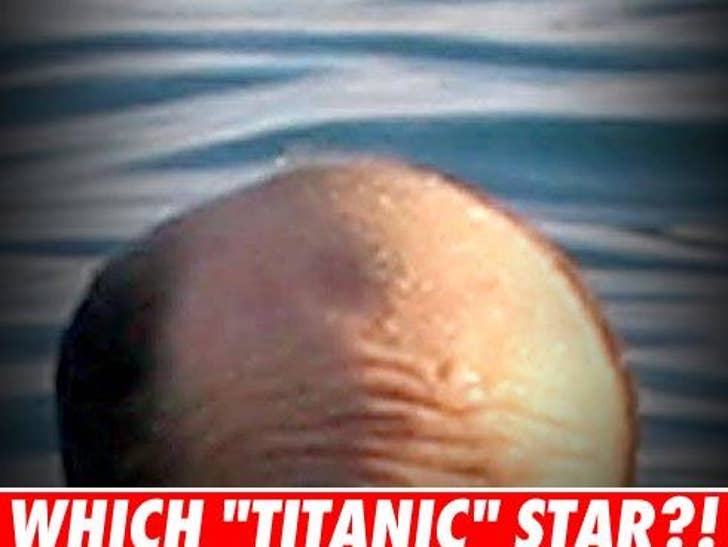 Winnie Cooper of "Wonder Years": 'Memba Her?!
Danica McKellar played the quintessential childhood sweetheart Winnie Cooper on the '80s TV series "The Wonder Years." Guess what she looks like now!

Tom Clears a Hole for His Tight End
Looks like celibacy isn't part of Tom Brady's pre-playoff prep -- he's still getting a workout with his Brazilian supermodel galpal Gisele Bundchen.

TMZ spotted the couple last night in NYC as they hopped a cab, and while Tom is usually the one getting protection from large, burly men, he was the one providing cover for G.
Brit's Lawyers Will Quit -- She's Impossible!
TMZ has learned Britney's latest set of lawyers has bitten the dust.

The high-powered firm of Trope and Trope filed legal papers today asking to withdraw as Brit's hired guns in her custody dispute with K-Daddy.
In the legal papers, attorney Tara Scott from Trope and Trope wrote, "There has been a breakdown in communications between [Britney] and Trope and Trope making further representation of her interests impossible." Ding dang wha?!
No word on whether Brit has a new lawyer.
You may recall, disso-queen Laura Wasser quit Brit last year as well. Representing a popwreck can be a bitch!
UPDATE: Sources tell TMZ the reason Trope and Trope withdrew is because Britney just didn't listen to her lawyers' advice, and her behavior was generally sinking her case.

See Also
Campaigning through rubber chicken dinners and crummy buffet breakfasts gets tiresome on the trail. When the candidates get to select their own grub -- what do they like to eat? Apparently, everything from chicken fried venison to Chinese food to meat loaf cakes! Can't choose a candidate? Take a look at their menu!