Someone Finally Stops Lebron -- the Cops!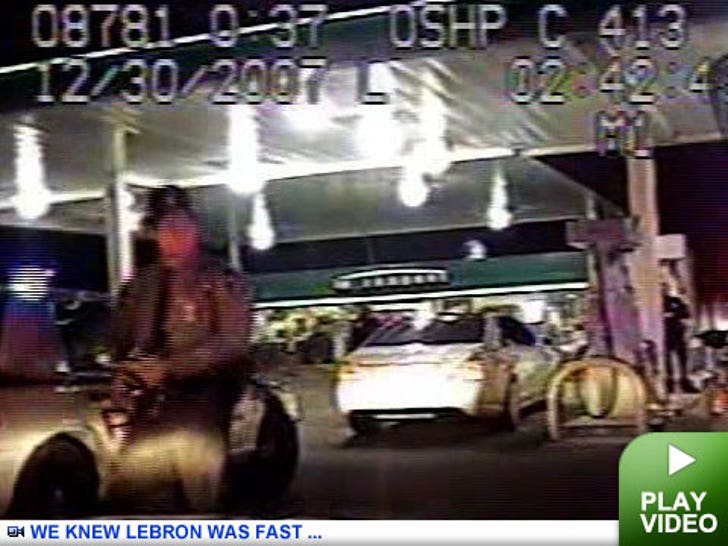 TMZ has obtained the dash cam video from the night LeBron James was ticketed for speeding.

James, who plays for the NBA's Cleveland Cavaliers, was busted on December 30 for doing 101 mph in a 65 mph zone in Medina, Ohio. BronBron's attorney entered a not guilty plea. James is due in court on February 11 -- the Cavs are scheduled to play in Orlando that night.
FYI -- the night LBJ was cited was also his 23rd birthday. We're just sayin'!