Musician's Lil' Girl Found -- Mom Now at Lynwood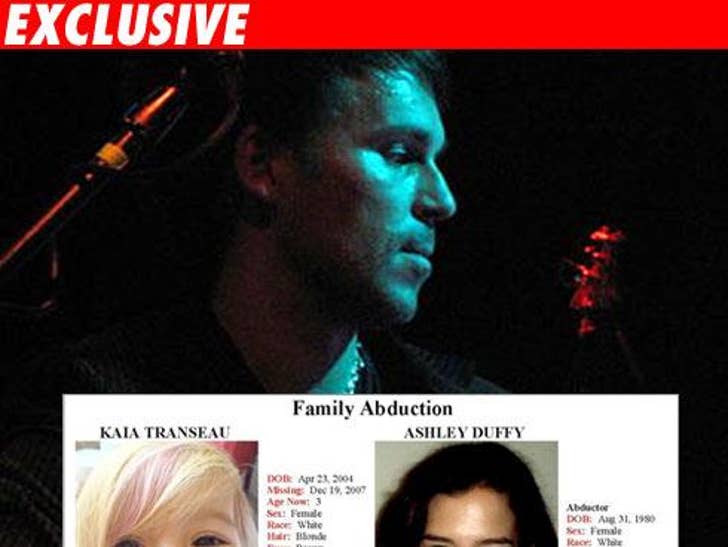 The three-year-old daughter of electronic musician Brian Transeau -- who performs under the name BT -- was found last night after a month-long search, TMZ has learned.

A team of U.S. Marshals, two private investigation teams and the Santa Monica P.D. had been searching for Kaia since December, finally locating her last night. Her mother, Ashley Duffy, was taken into custody and is currently being held at the Lynwood Jail (Paris' old stomping grounds) without bail.
According to authorities, Duffy absconded with Kaia from Transeau's Maryland hotel room -- Duffy was there for a visit but instead took the kid. A warrant for Duffy's arrest was issued two weeks ago for "out-of-state child abduction from the lawful custodian" as well as "out-of-state child detention from the lawful custodian."
Transeau (BT) has scored a bunch of Hollywood hits, including "Monster" and "The Fast and the Furious."