Jessica Does Some Kritikal Shopping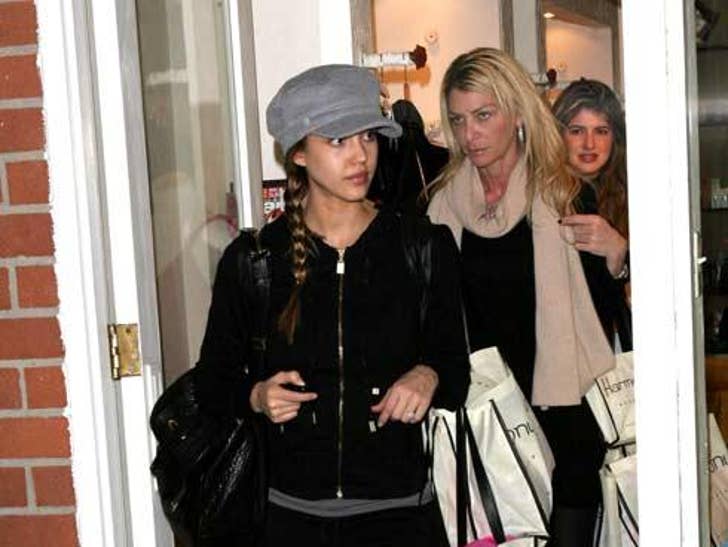 Jessica Alba, MILF in training, is following in the footsteps of other hot Hollywood moms like Pam Anderson and Nicole Richie (meh) by sporting a sweat suit last night -- and dropping a few Benjamins while shopping at Harmony Lane.

With her budding baby bump, Jessica's posh $320 Kritik garb has that essential elastic waistband to allow room to grow. Nifty! Her blonde assistant's skunk-esque roots, however, do not enjoy that luxury. Perhaps Jessica can drag her down to Frederic Fekkai, quick!