Linda to Hulk -- You Bamboozled Me!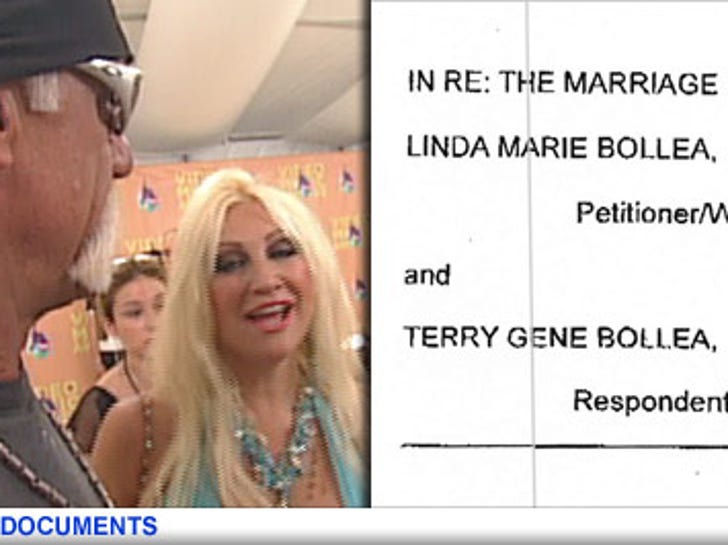 Linda Hogan claims Hulk Hogan tricked her into giving his lawyer confidential info that could cost her millions in their divorce.

According to legal documents filed by Linda before they split, the Hulkster had her meet with an estate planning lawyer. She claims the lawyer was actually on board to dupe her into signing a post-nuptial agreement. She says before realizing what Hulk was up to, she divulged info that could now hurt her in the divorce. She's accusing him of "legal shenanigans."
Linda claims "Due to Husband's suspicious behavior," she withdrew $1.5 million from their bank account. But she says that's nothing, because $10 mil is missing from their fortune and she apparently thinks Hulk pilfered it. Linda wants Hulk's assets frozen and wants a judge to prevent him from using any of the money.
A call to Hulk's lawyer wasn't immediately returned.