Studdard Sues -- Not Everything Peachy Keen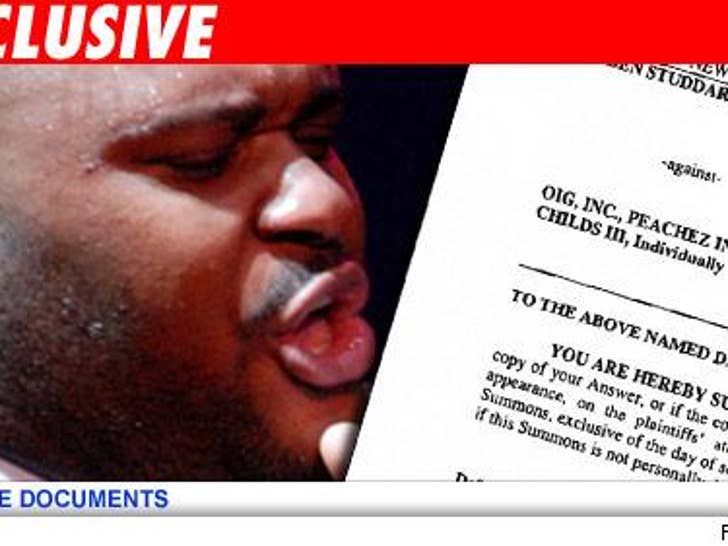 Fallen "Idol" Ruben Studdard can barely find a place to sing for his supper these days, and now he's suing a concert promoter called Peachez Inc., and he's asking for more than lunch money!

In a lawsuit filed in New York Supreme Court, the "Idol" star wants $45,000 from Peachez, alleging breach of contract. The Dallas-based company describes itself as "a specialty marketing company" with clients in the "entertainment industry." We've called Ruben's lawyers and Peachez, but so far, we haven't gotten a response.
It's all going downhill for Ruben, who just got canned by his record label after his latest album tanked.