Gerard DeparDON'T Look at Sophia's Breasts!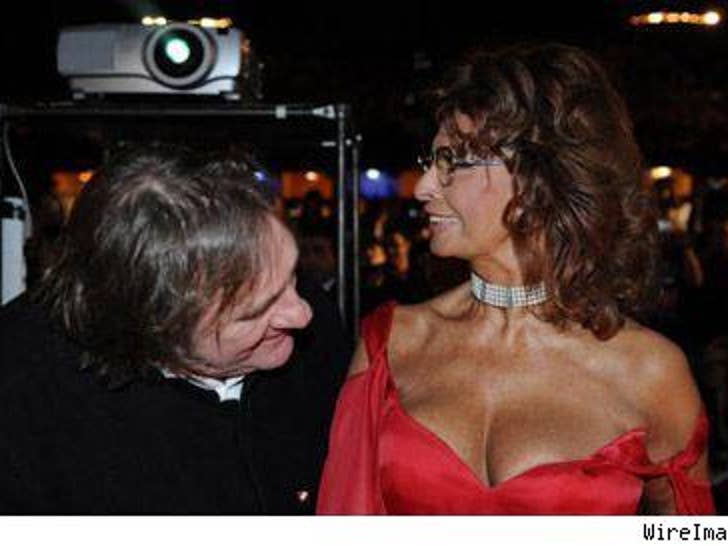 Even though the award show was canceled this year, French actor Gerard Depardieu is completely infatuated with the golden globes.

While at a carnival in Spain on Wednesday, Gerard was awestruck by the feminine loveliness of 73-year-old Italian goddess, Sophia Loren.
Gerard may want to brush up on his English and look up the meaning of the word "subtle."