News Vixen Lane Using Dr. Phil to Win Lawsuit?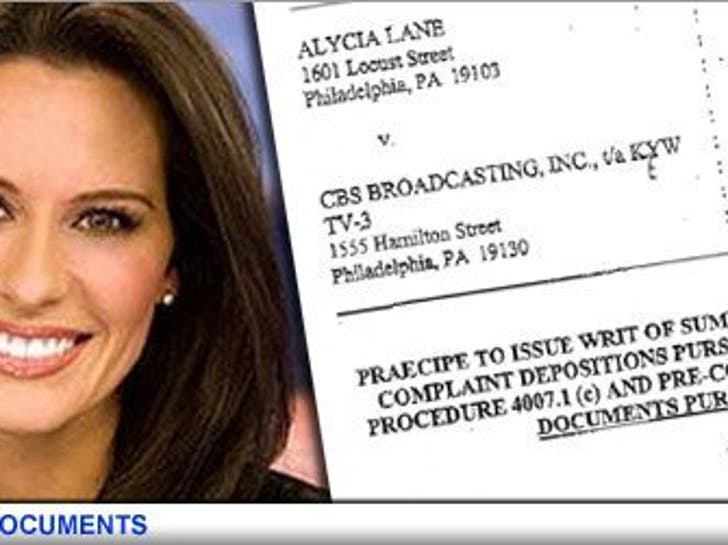 Recently axed anchorbabe Alycia Lane is going after the station that fired her -- in court -- and she might be pulling out the race card, and some other wild cards to try to win the case.

Lane filed papers to start legal action against CBS3 yesterday, reports the Philadelphia Daily News, in which she's asking for some interesting information, including "any documents" related to Dr. Phil McGraw, Prince Albert of Monaco and sports guy Rich Eisen. She's had well-publicized brushes with all three; she cried on Phil's show, posed with Prince Albert in a cozy clinch, and sent bikini pictures to Eisen.
Lane, who allegedly assaulted an NYPD officer back in December, also asked for files from CBS3 related to the firing of any other latinas or black anchors.
Paul Rosen, Lane's attorney, didn't return our call for comment, and a CBS3 rep says the station "has seen the filing."