"Dateline" Judged by Jury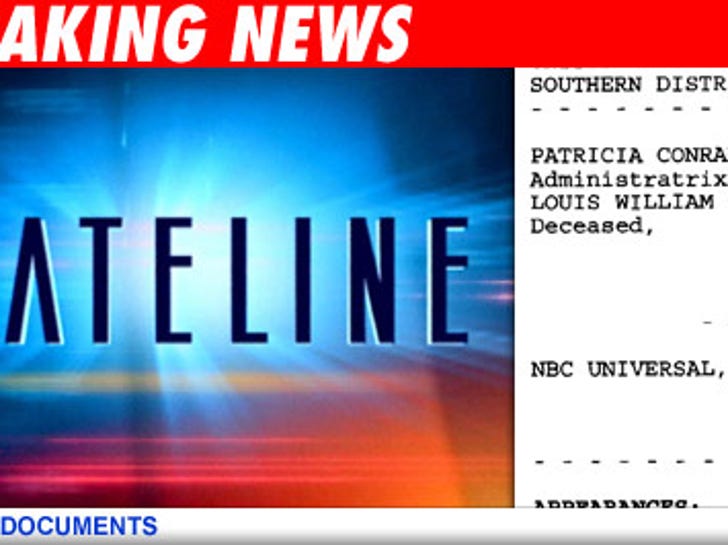 A New York judge has refused to throw out a $100 million lawsuit brought by the family of a man who committed suicide after police, accompanied by a camera crew from "Dateline NBC: To Catch a Predator," showed up at his house to arrest him.

The lawsuit, brought by the sister of former Kaufman County, Tex. Districy Attorney Louis "Bill" Contradt Jr., alleges that NBC and police acted with deliberate indifference to Contradt and that cops had a duty to protect him. She says, "Apparently unable to face the humiliation of the public spectacle that faced him, Conradt took his own life."
Cops say Conradt solicited sex from a decoy online posing as a 13-year-old boy as part of a sting operation conducted jointly by "Dateline NBC" and the internet watch dog group Perverted Justice.
Amanda Leith, a lawyer for NBC Universal, had no comment on the ruling. The company previously called the lawsuit "completely without merit."
Bruce Baron, the lawyer for Patricia Contradt, tells TMZ, "This decision sends a strong message to law enforcement officials throughout our country, that you may not subcontract your uniform, badge, and the oath you take."