Spears -- Not Her -- Arraigned on Sex Charge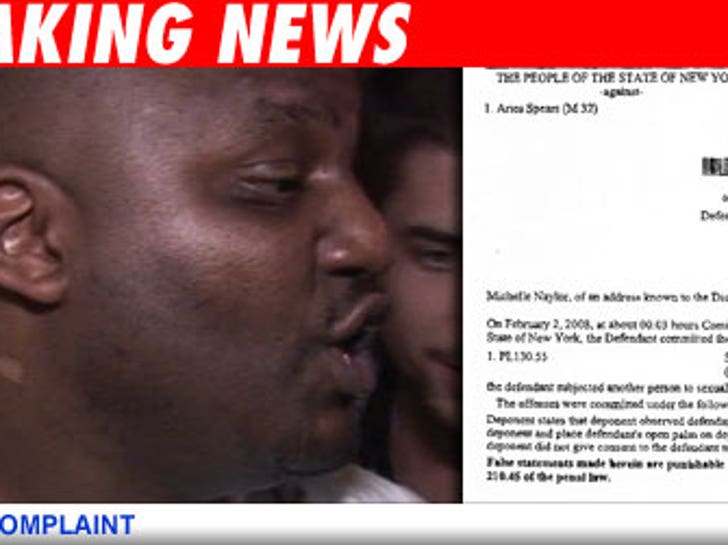 Hyde multiple-rejectee Aries Spears was hauled into Manhattan Supreme Court today, and was arraigned on a sexual abuse charge, and now faces up to 90 days in the slammer.

The alleged incident took place on Feb. 2, after Aries' two sets at Comix Comedy Club in Manhattan. The accuser -- as the complaint alleges -- says that Spears reached out his arm and placed his "open palm on [her] breast," without her consent.
Spears was charged with a third-degree sexual abuse misdemeanor, and is due back for another hearing April 16. His lawyer did not immediately return a call for comment.