Spies Inside "Idol" Rehearsal Spill It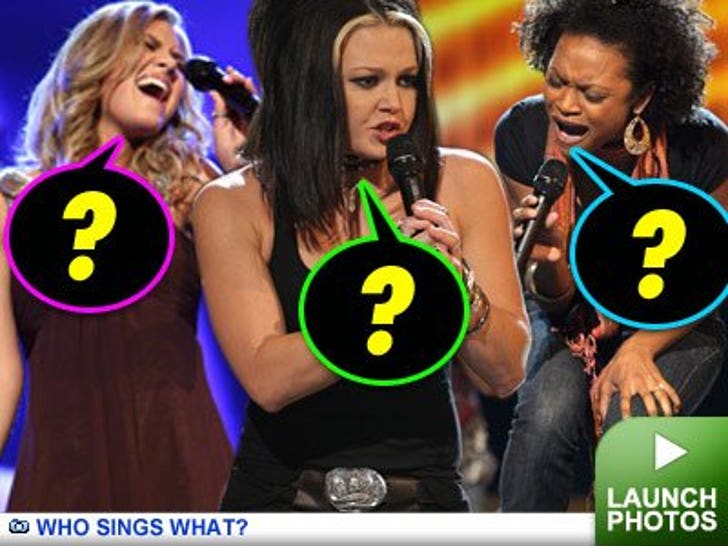 So today's "American Idol" rehearsal has just ended and here's what we got from our spies.

David Cook and Michael Johns were talking while the girls were on the stage, discussing who was hot. At one point David said, "I would do her," pointing to someone -- sorry, we don't know who.
The worst performance was courtesy of Brooke White, though she looked the best. She sang a slowed-down, country version of "Love is a Battlefield" by Pat Benatar and it sucked. The best performance was Asia'h Epperson, who sang "I Want to Dance with Somebody" by Whitney Houston.
All the contestants were there and they have some kind of code, constantly referring to "shenanigans," which normally is a buzzword for hijinks, but they were clearly referring to something specific.
Danny Noriega and Ramiele Malubay are definitely best friends. He was on the side making a half-a-heart sign with his hands and she would complete the heart. The two talked about going to the mall for food after rehearsal.
David Cook was making fun of David Archuleta, like a big bro ragging on lil' bro. Cook was beaucoup arrogant during the rehearsal.
Seacrest sang "You Give Love a Bad Name" and was just as bad as yesterday, but lil' blondie freely admitted he was bad.
We're told they had 20 million votes for the guys last night -- a high for the season.