To Be Blunt -- You Effed Me
To Be Blunt
You Effed Me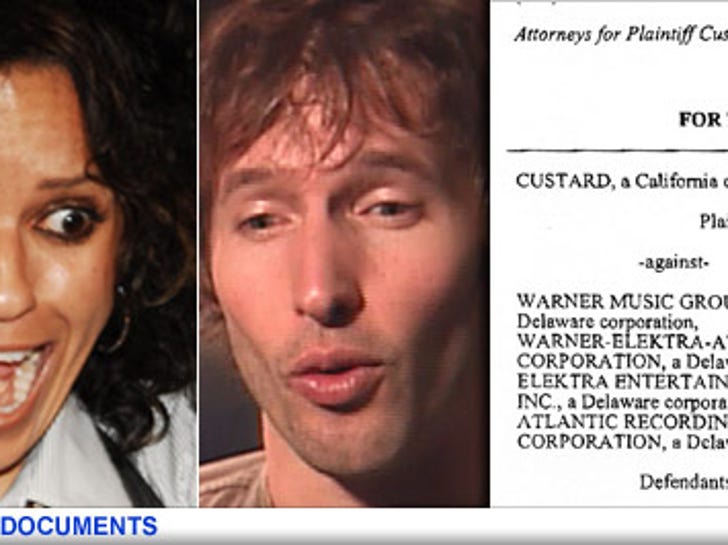 The record producer who discovered James Blunt -- the "You're Beautiful" dude -- says she did all the work to make Blunt's multi-platinum "Back to Bedlam" album a huge success -- and Warner Music screwed her.
In court papers filed in New York, Linda Perry -- ex-singer for 4 Non Blondes, 'memba them? -- says she signed the whiner back in 2003, and did "tireless promotion" for "Back to Bedlam," even though Warner Music was lukewarm on it. Then the album exploded, grossing over $100 mil for Warner.
Perry says that's when things got ugly, claiming the big label reworked its deal with Blunt behind her back, and screwed her out of more than $5 mi.
A Warner rep said that Perry "has always been and will continue to be compensated in accordance with the terms of its contractual arrangement with Atlantic."