A Cyrus By Any Other Name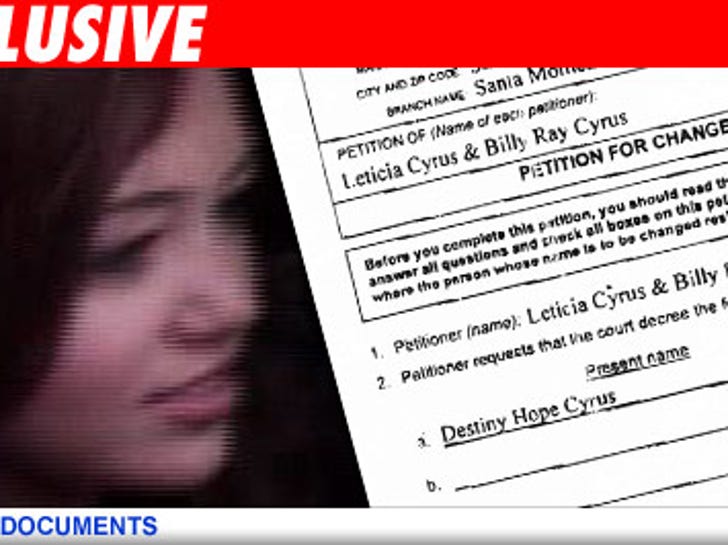 Don't call her Destiny Hope! TMZ has obtained official documents filed Friday in Los Angeles County Superior Court requesting Destiny Hope Cyrus' name be officially changed to Miley Ray Cyrus.

The documents, filed by Hannah Montana's parents Leticia and Billy Ray, indicate the reason for the name change as "Destiny Hope Cyrus has been commonly known as Miley Cyrus since she was a young child. The Change of Name is requested to make her commonly used name the same as her legal name."
It had been previously reported that her name was officially changed -- not so. In addition to filing these documents, she must publish a public notice of the change. Then she can officially start signing checks as Miley Cyrus.