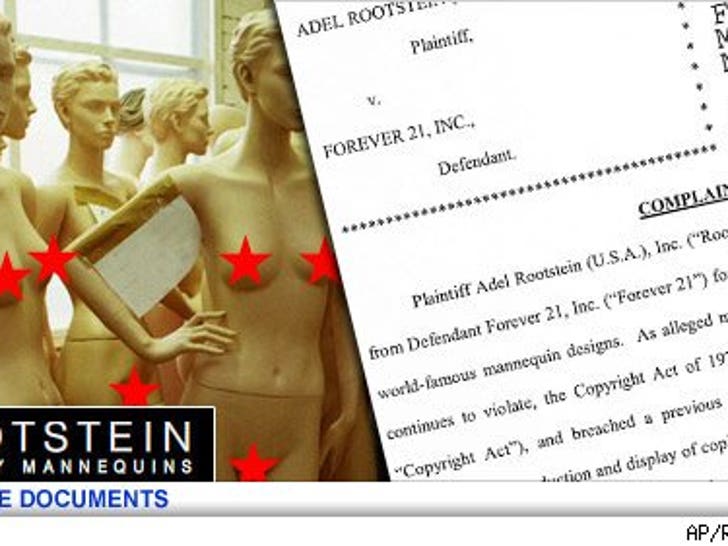 Rootstein, a company that makes "artistic mannequins that are sculpted by artists," is taking an Illinois clothing company to court for misusing their mannies -- for the second time!
Last year, Forever 21 purchased some of Rootstein's high-quality mannequins, then made unauthorized copies of them using lower grade material and used them in retail stores in Illinois.
On August 23, 2007, Rootstein and Forever 21 signed a Settlement Agreement to resolve the parties' dispute -- which stated Forever 21 could continue to use th disputed mannequin designs until Jan. 21, 2008, for a fee of $75,000. After that date, Forever 21 was required to destroy all mannequin copies and was not permitted to order any more from Rootstein.
Forever 21 has now allegedly continued to use the mannequins despite the settlement -- and Rootstein is fed up! Rootstein is now suing Forever 21 over a breach of contract and copyright infringement.
A call to Forever 21 seeking comment was not immediately returned.