Take a Bite of Kristy Lee!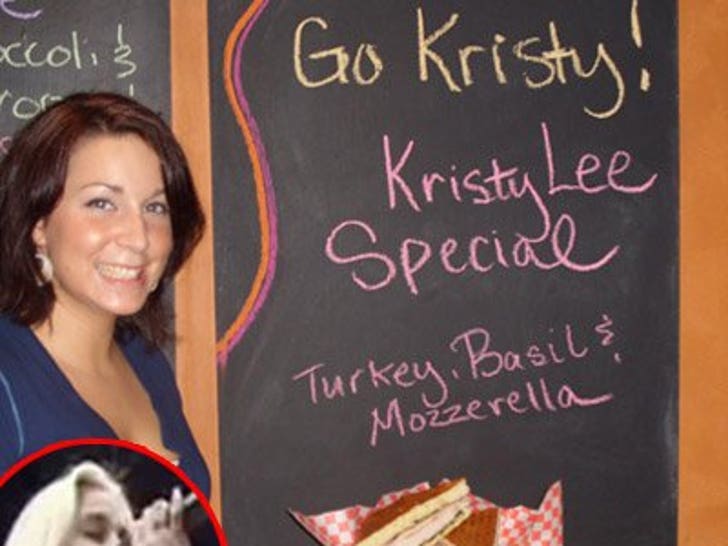 A regular in the "AI" bottom three, Kristy Lee Cook is still "special" in Grants Pass, Ore. Rosso's Delicatessen, where the rodeo chick waitressed prior to jumpin' the Greyhound to Hollywood, has made it possible for all the cowboys in town to eat up Kristy Lee!

The bangin' blonde has her own sandwich to tempt the tummys of the locals. With the way the judges are respoding to her performances, she may be back to slingin' these specials soon!