Crash Victim to Hogans: You're Responsible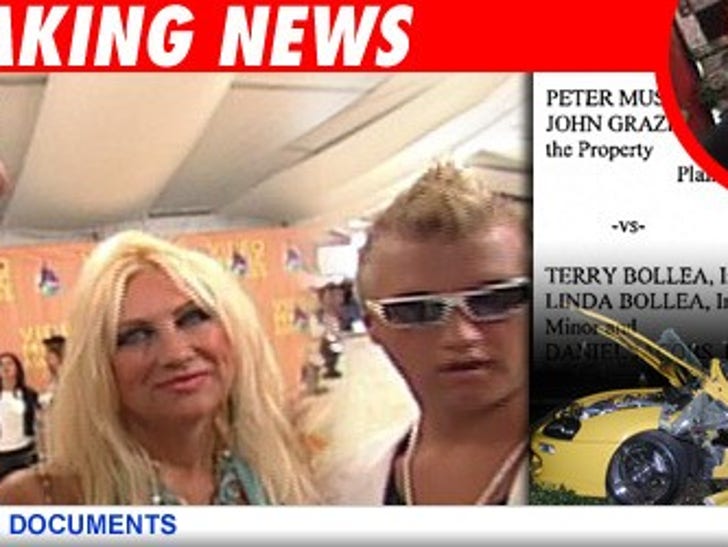 The family of John Graziano, the man injured in Nick Hogan's August 2007 street racing crash, has filed suit against Hulk, Linda and Nick Hogan alleging they were negligent and are directly liable for the wreck that seriously injured the former Marine.

According to court papers filed today in Pinellas County, Fla. Circuit Court by Graziano's court-appointed guardian Peter Musante, Hulk and Linda (whose real names are Terry and Linda Bollea) should be held legally responsible for their son's accident.
In the suit, Musante alleges that Nick negligently operated his Toyota Supra by racing another man in a Dodge Viper, a car also owned by Hulk. The suit claims the Bolleas were aware of Nick's need for speed and knew that he had souped-up his vehicle for the purpose of racing.
In the suit, Musante also says Hulk purchased alcohol the day of the accident -- August 26 -- and that Hulk "knew or should have known" Nick was driving under the influence of the crash and he failed to take appropriate action.
The lawsuit also names Daniel Jacobs, who was driving the Viper that night, as a co-defendant. He pleaded no contest to reckless driving last month.