Diddy-Tupac Shooting Story -- All a Big Hoax?
Diddy-Tupac
Shooting Story
All a Big Hoax?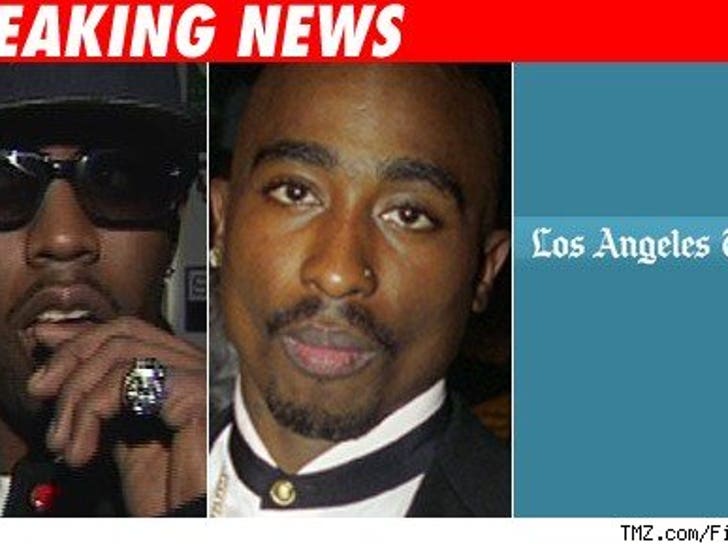 So that explosive report last week by a Pulitzer Prize-winning L.A. Times reporter that linked P. Diddy to the 1994 shooting of Tupac Shakur? Looks like it may have been a big hoax, perpetrated by a federal inmate who fabricated many of the "FBI reports" on which the story was based.
According to The Smoking Gun, a con artist in Federal prison named James Sabatino created the documents that were the basis for the Times' March 17 report, which suggested that the 1994 shooting of Tupac was planned and perpetrated by Diddy and his associates. The supposed FBI reports and lawsuits Sabatino says he filed were apparently created in the Allenwood federal penitentiary in White Deer, Penn., and can't be found in the bureau's database.
Diddy denied any involvement in the shooting in 1994 -- and after the Times' report. We called the reporter of the piece, Chuck Phillips, for comment, and haven't heard back. L.A. Times editor Russ Stanton, through a rep, issued the following statement: "Questions have been raised about the authenticity of documents that we relied on for a story on the assault of Tupac Shakur in New York. We are taking this very seriously and have begun our own investigation."