Songwriter to Kanye -- You Jacked My "Good Life"!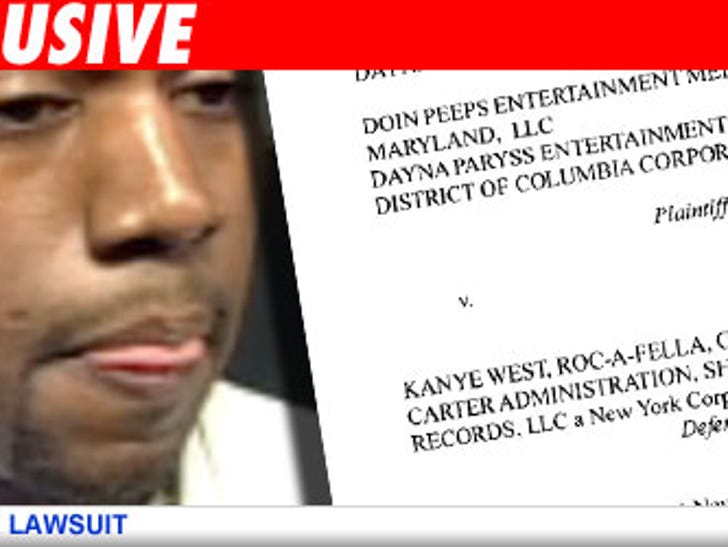 A wacky songwriter-producer in Maryland says that Kanye West is diggin' his gold, lifting his tune "Volume of Good Life" for the Kanye smash hit "Good Life."

In a rambling lawsuit filed in Maryland District Court, Dayna Staggs (aka D'Mystro) is suing Kanye -- and his record label, Roc-a-Fella -- for copyright infringement. Staggs says that West "didn't obtain a license to use 'Volume of Good Life'" for his tune, and points out that Kanye was "only at the age of 6 or 7 years of age [sic]" when his song was written.
D'Mystro is also peeved because Kanye's song "contains vulgar and offensive" images and "harms the reputation" of his much cleaner song. He wants 85% of all world sales of the proceeds from the music that uses his work, though he doesn't explain how he came up with that number. Kanye's label hasn't returned a message seeking comment.