Oy Chihuahua -- Peggy Sue Got Caught Lying!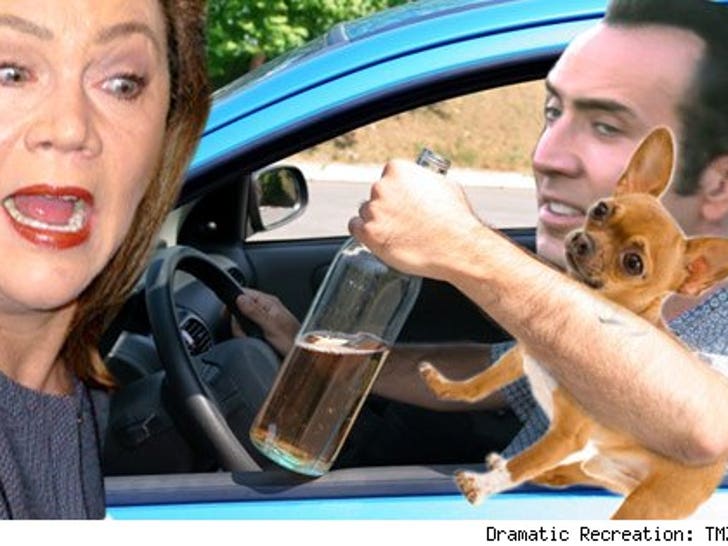 A London court ruled today that Kathleen Turner owes Nic Cage an apology and damages after making stuff up about her former co-star in her autobiography. Paging James Frey!

In her book, Turner states that Cage was "arrested twice for drunk-driving and, I think, for stealing a dog. He'd come across a Chihuahua he liked and stuck it in his jacket."
Lawyers for Cage said the allegations were false and had "caused damage to the claimant's personal and professional reputation." After all, nobody wants to date a drunken dog-napper.
The ruling in London's high court brings an end to Cage's libel suit. Turner and the two publishing groups accepted that the allegations were untrue and would pay the 44-year-old Cage's legal costs and make a "substantial" donation to charity.
Turner also rips on Burt Reynolds in her book, stating that he was a general a**hole - yet no suit has been brought by the mustached maven.