"Project Runway" Auf to Lifetime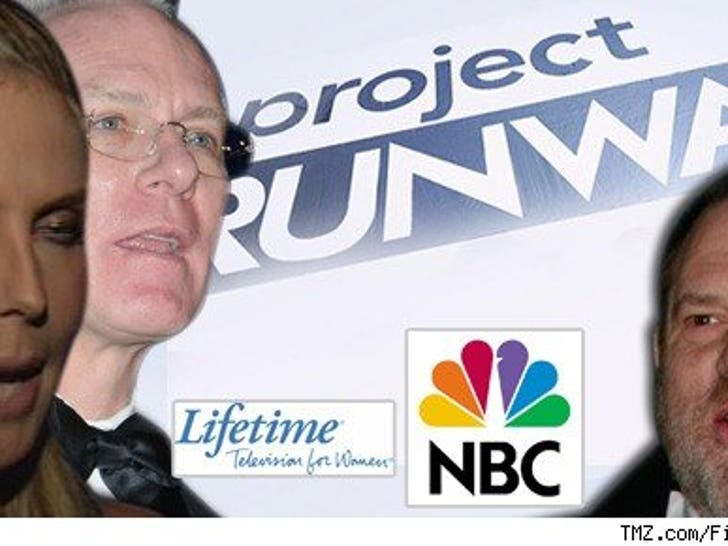 Bravo's diva-tastic reality show, "Project Runway," is hiking up its hemlines and jetting off to Lifetime.

NBC Universal, the parent company of Bravo, is not happy with its huge hit taking a walk and has filed a lawsuit in New York to stop the move. Sew you in court bitches!
According to Variety, NBC claims The Weinstein Co. denied them and Bravo a right of first refusal for the show -- read dibs -- on the show. They also say the Weinsteins didn't give NBC Universal the heads up that someone else had made an offer for "Runway." What's more, NBC said the Weinstein Co. continued to conduct "sham negotiations" (the nerve!) with the Peacock network after a deal was inked with Lifetime. Weinsteins doing shady business - really??
David Boies, the lawyer for the Weinstein Company, said in a statement: "We believe that this lawsuit is without merit."
Lifetime signed a five year deal beginning this November when the network will air "Runway's" sixth season.
Meanwhile, the ladies network is ecstatic to gain a program that is not about homicidal suburban moms out to sleep with their teenage cheerleader daughter's boyfriend - who has an eating disorder.