Marleys Get Up, Stand Up to Weinsteins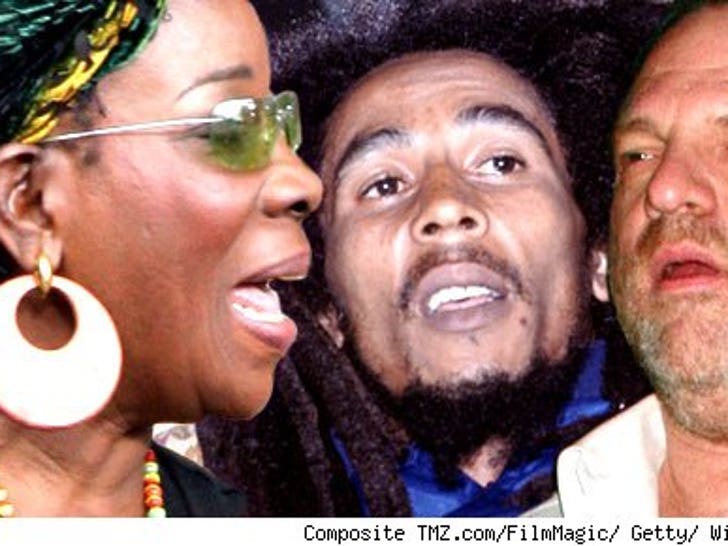 Two Bob Marley projects are in the works, but only one will be able to use the rastamans's music.
The family of the reggae legend, whose dreadlocked mug is plastered on the wall of nearly every freshman dorm room across the country, has a long-standing policy of not licensing his music to any film or tv project where an actor portrays Marley. This includes the Weinstein Co's planned adaptation of Rita Marley's "No Woman, No Cry" - even though Rita Marley (Bob's wife) is an executive producer! Not very irie mon.
Meanwhile Martin Scorsese is set to direct a yet unnamed documentary on Bob Marley - which the Marley family will fully support.
Marley's son Ziggy released a statement saying, "We believe that this project is the best way to represent our father's life from his perspective and any other film project pertaining to our father will be empty without his music to support it." Take that Weinsteins.
TMZ spoke to the Weinstein Co.'s spokesman Matthew Frankel who stated, "We have great respect for the Marley family and... are in discussions to look at ways to mutually benefit both projects."