Chef Suit -- A Lowe Down Dirty Shame!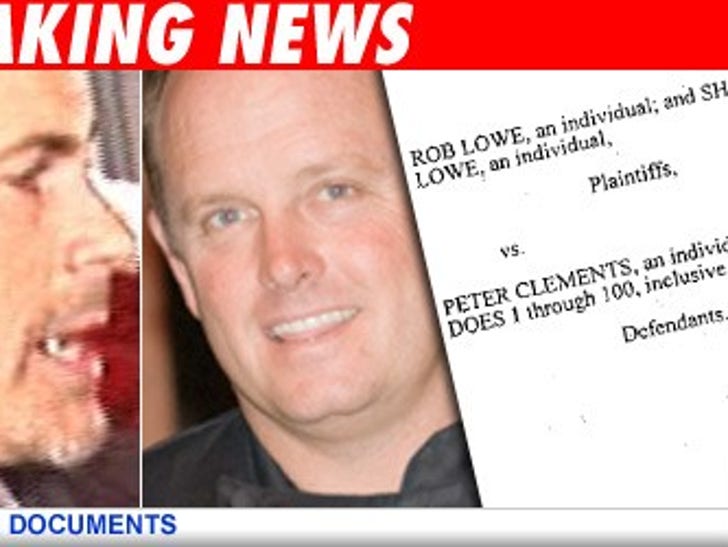 We're getting a look at the allegations that Rob Lowe and his wife Sheryl have leveled at their former chef and they're INSANE!

In the lawsuit, filed yesterday in Santa Barbara County Court, the Lowes claim they fired chef Peter Clements in December of 2007 after they discovered Clements had been having sex in their bed with strangers while they were out of town, stealing prescription drugs, breaking security cameras, stealing food, operating a catering business on the side (which violated his contract) and stealing their mail. Some employee! The couple agreed not to press charges against Clements as long as he kept his mouth shut.
Since then, Rob and Sheryl say Clements and other ex-employees have blabbed all over town, "discussing the Lowes' personal and business matters." They also claim Clements conspired with another former employee to spread "malicious lies."
Alleging defamation, breach of contract, intentional infliction of emotional distress and a litany of other complaints, the Lowes are asking for at least a million bucks in damages.