Rob Lowe -- I Did Not Have Sex With That Woman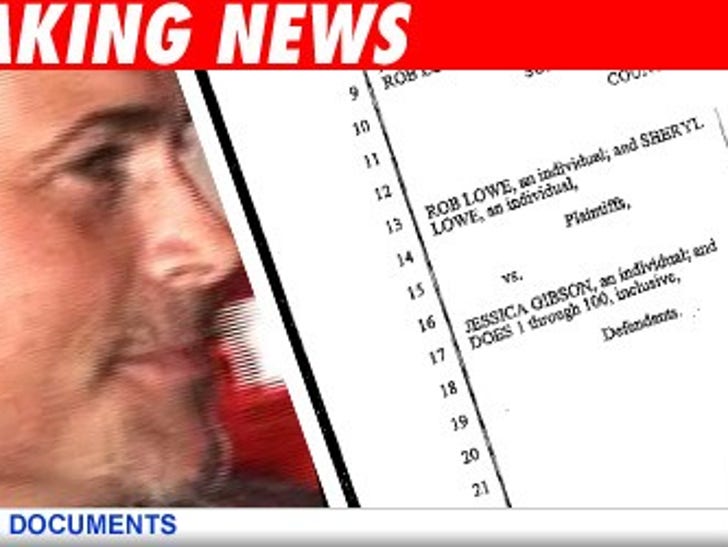 TMZ has obtained a copy of the lawsuit Rob Lowe filed against his former nanny, and Lowe lays it on the line. He says her claim that he had an "intimate relationship" with her is defamatory.

In the lawsuit, Lowe says, "Defendant [Jessica Gibson] has made statements suggesting that she and Rob Lowe have a personal and intimate relationship and, in effect, accusing Rob Lowe of infidelity."
Lowe says the statements are "false and defamatory." What's more, Lowe claims her allegation is inconsistent: "Defendant has also made statements that Rob Lowe sexually harassed her."
Lowe also says Gibson accused his wife, Sheryl, of making "inappropriate comments of a sexual and racial nature to Defendant."
Lowe claims Gibson, among other things, "compromised the care of their two children by engaging in illegal drug use while on the job and reporting to work under the influence of illegal drugs."
Lowe claims Gibson demanded $1.5 million in hush money....or else.